To add static about page to octopress blog, assuming that octopress has been already setup:
Create the page from the command line:
rake new_page["about"]
You can now edit the page at ./source/about/index.markdown which should look like:
---
layout: page
After struggling to get the rake task for octopress to deploy I decided to fall back to the command line and use rsync and ssh to push the static website to the server.
To copy the local folder public to webapp/x/ folder on my webserver:
 rsync -avz ./public/  user@server:~/webapps/x/
Still unresolved
The Jetway ADPE4S uses a Marvell 88SE6145 chip which a number of users have had trouble getting to work with Linux.
Currently there is bug report open for ubuntu about it.
Also there is a report on the debian wiki about fixing it so far I have:
/etc/modprobe.d/my-marvell.conf
sudo lshw -class disk -class storage -short
Outputs :
H/W path           Device     Class       Description
=====================================================
/0/100/1c.3/0      scsi0      storage     JMB363 SATA/IDE Controller
/0/100/1c.3/0/0    /dev/sda   disk        3TB ST3000DM001-9YN1
/0/100/1c.3/0/1    /dev/sdb   disk        2TB SAMSUNG HD204UI
/0/100/1c.3/0.1               storage     JMB368 IDE controller
BT broadband has BT Web Address Help enabled by default. This allows then to redirect you to another site if they think you typed the URL incorrectly.
This can cause problems when connecting to a VPN, which is setup to no route normal websites through the VPN. When the URL is rejected your VPN then picks it up as a fall back and tries over its connection. However when these Smart systems are enabled by your isp they will never reject them and always try to offer useful content.
To turn off your BT Web Address Help go to : BT Preferences. You can read more about it in this discussion.
Normally this would just end up on my link blog, but thought it was worthy of a proper mention.
A JavaScript tear able net curtain, clicking the mouse the moving mouse over curtain the real-time rendering in a browser feels very impressive to me. To see some thing this interactive with out lag being rendered in a browser is quite impressive. Am sure there are still many sites which crash my browser while trying to render little pointless animations.
BitTorrent Sync although still in Beta offers a App and protocol for DropBox like file syncing. As it is an app rather than a service you use you own disk space. Hope fully it can also be run on webfaction to setup a private cloud.
The advantages I can see are:
Private Storage - Secure, third party can not be forced to hand over data if hosting it on own hardware.
Private Storage - Unlimted space, Dropbox give 2GB free basic webfation account has 20-40Gb storage. S3 offers very cheap way to scale for cloud storage. Synced from home computer TB available.
The Lightroom 5 Beta is out now, Free and active until June 2013.
From adobe :
New Features in Lightroom 5 Beta
Advanced Healing Brush – Easily remove objects and fix defects—even those with irregular shapes such as threads or lint—with a single brush stroke. Take precise control over what's being removed as you make unwanted objects just disappear.

Upright – Straighten tilted images with a single click. Upright analyzes images and detects skewed horizontal or vertical lines. You choose one of four correction methods, and Upright can even straighten images where the horizon is hidden.

Radial Gradient – Lead your viewer's eye through your images with more flexibility and control. The radial gradient tool lets you create off-center vignette effects, or multiple vignette areas within a single image. Offline editing with Smart Previews – Easily work with images without bringing your entire library with you. Just generate smaller stand-in files called Smart Previews. Make adjustments or metadata additions to Smart Previews and your changes will be automatically applied to the full-size originals later.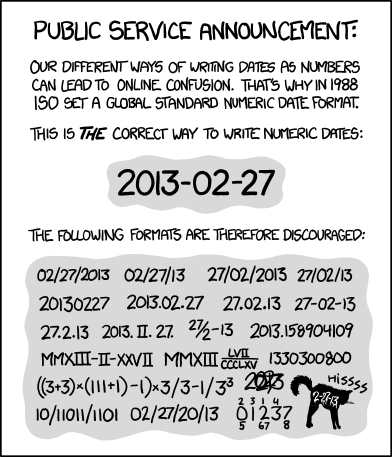 ISO 8601, to me looks a lot like reversed British format which has been my standard for including in file names for some time as it makes sorting a lot easier (without having to specify by date created).
Nik Software (HDR Efex Pro, Silver Efex Pro) was recently purchased by Google, since then not too much has happened. Well the HDR Efex Pro 2 was released but not much else.
I finally decided to purchase HDR Efex Pro over christmas, which lead to me getting what I thought was a spam email pretending to be from Nik Software, turns out it was real! If you have purchased any Nik Software product in the last 5 Years you are eligible for a free upgrade to the new Nik Collection.
Because I purchased HDR Efex Pro in December, today I get For FREE :